Peffiny Revive Cream
A dewy fresh gel cream that penetrates quickly into each layer of the skin for a comfortable, soothing and moisturising sensation. Infused with hydrating and calming ingredients, it provides immediate, intense hydration to protect the skin from visible signs of stress and normalises the skin by relieving itchiness and extreme dryness. This multi-action soothing cream strengthens the skin's moisture barrier and provides essential nutrients for hydrated, healthier-looking complexion.
一款水润清爽的凝胶霜,可迅速渗透至肌肤的每一层,瞬间为肌肤带来舒适、舒缓与滋润感。它蕴含保湿与镇静成份,能为肌肤即时注入充分的水分、舒缓压力、调理肌肤、缓解瘙痒与干燥紧绷症状。此多效舒缓保湿霜可强化肌肤保湿屏障,并为肌肤提供所需的营养,让肌肤焕发水润健康活力。
Application: After cleansing, using upward sweeping motions, smooth gently onto face and neck.
用法:洁脸后,由下而上轻轻按摩于脸部与颈部。
Ingredients:
Aqua, Glycerin, Butylene Glycol, Butyrospermum Parkii (Shea Butter), Caprylic/Capric Triglyceride, Squalane, Betaine, Tocopherol, Inonotus Obliquus (Mushroom) Extract, Trehalose, Glyceryl Stearate, Ceteareth-20, Oligopeptide-1, Palmitoyl Tripeptide-1, Acetyl Tetrapeptide-11, Panthenol, Soluble Collagen, Ceramide NP, Hydrolysed Hyaluronic Acid, Citrus Aurantium Bergamia (Bergamot) Fruit Oil, Sodium Hyaluronate, Glycyrrhizic Acid, Avena Sativa (Oat) Kernel Extract, Citrus Reticulata (Tangerine) Peel Oil, Citrus Aurantium Dulcis (Orange) Peel Oil.
MainIngredients活性成分:
Panthenol泛醇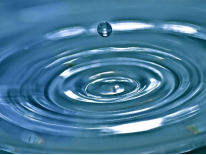 ·The provitamin - a precursor or substance that the
body can convert into a specific vitamin – for B5
维生素原 B5– 一种可以由人类转换为维生素B5的前体或物质
·As a moisturiser and a humectant, it attracts moisture to the skin and locks in moisture
作为保湿剂和润肤剂,它可以为肌肤补充水分,并锁住水分
·Soothes inflammation, reduces sensitivity-induced redness and alleviates symptoms of skin irritation including itching, scaling, dryness and roughness
舒缓炎症反应、减少敏感泛红现象、缓解各种肌肤过敏症状,如瘙痒、脱皮、干燥和粗糙等现象。
·Speeds up cell turnover, promotes skin regeneration, facilitates tissue repair and supports wound healing
加速细胞更新、刺激肌肤再生、促进组织修复与伤口愈合
Butyrospermum Parkii (Shea) Butter乳木果油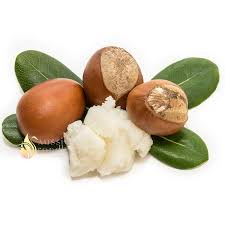 ·As an emollient and moisturizer, it helps retain moisture by forming a protective barrier on the skin's surface that reduces the loss of water and keeps your skin hydrated
作为润肤与保湿霜,它有助于锁住水分(可在皮肤表面形成一层保护屏障以减少水分的流失与保持肌肤水润感)
·Soothes inflammation, relieves itching and promotes wound healing
舒缓炎症反应、缓解瘙痒与促进伤口愈合
·With its moisturizing and antioxidant properties, it helps your skin generate healthy new cells
具有保湿与抗氧化特性,可促进肌肤健康细胞的生成
Inonotus Obliquus Extract 桦褐孔菌提取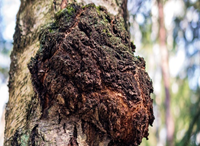 ·Extracted from the Chaga Mushroom; A great source of many vitamins and minerals such as potassium, zinc, vitamin D and vitamin B3 which can help skin cell growth and repair, supporting overall skin health
萃取自白桦茸 (一种全无毒性的食用菌类植物);蕴含多种维生素与矿物质,如钾、锌、维生素 D 和维生素 B3,可以促进皮肤细胞生长和修复,帮助维持皮肤的健康
·With its antioxidant and anti-inflammatory properties, it fortifies the skin's natural protection system by strengthening barrier function
具有抗氧化和抗炎特性,可通过加强皮肤屏障功能来巩固皮肤的天然防御系统
·Rich in beta-glucans that can stimulate the fibroblast's collagen synthesis (the skin repairing mechanism) to plump up the skin from the inside, which in turn, reduces wrinkles and fine lines
富含β-葡聚糖,可刺激成纤维细胞合成胶原蛋白(皮肤修复机制),从内部调理肌肤至丰盈状态,从而减少皱纹与细纹。
·Known for its potent antioxidant and anti-irritant benefits; Helps to reduce skin redness, soothe irritation and strengthen the skin's immune system
以其强效的抗氧化和抗过敏功效而闻名;有助于缓解皮肤发红、舒缓过敏症状和增强皮肤的免疫系统
Oligopeptides复合胜肽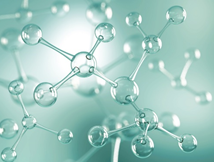 ·The building blocks of the skin; Short amino acid chains that are able to go deep into the cellular level to stimulate skin regeneration and repair
皮肤的重要组成部分;此氨基酸短链能深入细胞,促进皮肤再生和深层修复
·Helps to increase skin hydration, retain moisture and boost collagen production
有助于提升肌肤水分含量、牢牢地锁住水分与促进胶原蛋白的合成
·Repairs and strengthens the skin's natural barrier and protects the skin from free radical damage
修复与强化皮肤天然屏障,保护皮肤免受自由基侵害
·Improves skin texture and strengthens the skin's underlying supportive elements by stimulating the production of collagen to deliver healthier, plumper-looking skin.
通过刺激胶原蛋白的合成来改善肤质,并增强皮肤底层结构,从而让皮肤变得更健康、更饱满
·Reduces inflammation, repairs damaged skin, calms and soothes skin
减少炎症反应、修复受损肌肤、镇静和舒缓肌肤