A refreshing cleansing milk that gently nourishes as it lifts away make-up, dirt and impurities. It gently purifies, cleanses the skin and provides an instant soothing effect, leaving the skin fresh and clean.
这款清爽的洁面乳能柔和地将脸上的彩妆、污垢与杂志卸除,并滋润肌肤。它也能温和地净化与洁净肌肤,为肌肤提供瞬间舒缓效果,使肌肤显得清爽净透。
Application: Massage over the face and neck with fingertips or apply with a cotton pad. Wipe away or rinse off.
用法:取适量,用指尖在脸部和颈部按摩或用化妆棉涂抹。擦拭或用清水洗净。
Main Ingredients活性成分:
Simmondsia Chinensis (Jojoba) Seed Oil荷荷巴籽油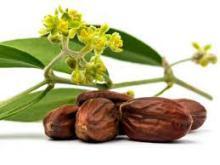 Rich in vitamin E, B-complex, zinc, iodine and antioxidants that nourish your skin
蕴含维生素E、B群、锌、碘与抗氧化物,滋养您的肌肤
Reinforces skin barrier function and boosts skin immunity
增强皮肤屏障功能与肌肤免疫力
Improves the skin elasticity and suppleness
改善肌肤弹性与柔嫩度