A lightweight moisturising gel cream that replenishes the skin with lasting hydration and reinforces skin barrier. This ceramide-infused moisturiser keeps the skin healthy by forming a protective layer that seals in moisture and protects against damage from pollution, irritants, allergens and environmental stressors. It helps to restore elasticity, refine skin's texture, soothe and condition skin for a supple, healthier and younger-looking appearance.
一款质地轻盈的保湿乳霜,可为肌肤注入满满水分,增强皮肤屏障。这款蕴含神经酰胺的保湿乳霜能在肌肤表面形成一层保护膜,锁住水分,并保护肌肤免受污染、刺激物、过敏原和环境应激的损伤,维持肌肤的健康。它能帮助 恢复皮肤弹性、改善肤质、舒缓与调理皮肤,令肌肤显得柔滑、健康,重塑年轻活力。
Application: After cleansing, using upward sweeping motions, smooth gently onto face and neck.
用法:洁面后,取适量,轻柔地由下往上按摩脸与颈部。
Ingredient:
Aqua, Butylene Glycol, Simmondsia Chinensis (Jojoba) Seed Extract, Carbomer, Squalane, Sodium Hyaluronate, Glycerin, Ceramide 1, Ceramide 3, Tocopheryl Acetate, Butyrospermum Parkii (Shea) Butter, Hydrolyzed Collagen, Betaine, Caprylyl Glycol.
Main Ingredients 活性成分:
Ceramide 神经酰胺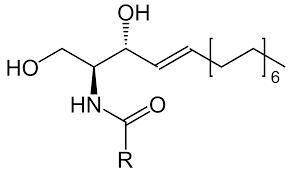 Restores skin barrier's function, retains moisture and hydration
恢复皮肤屏障功能,锁水保湿
Squalane 角鲨烷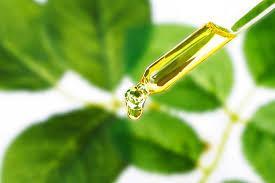 The linoleic acid in sunflower seed oil helps to reinforce the skin barrier, retain moisture, replenish and soothe skin.
向日葵籽油中的亚油酸有助于巩固皮肤屏障、锁住水分、滋养与舒缓肌肤
Sodium Hyaluronate透明质酸钠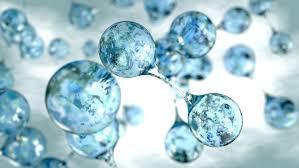 A powerful humectant that attracts water and retains moisture to plump the skin ; can hold 1000 times its weight in water
一种强效的保湿剂,能吸收水分与锁水保湿,让您的肌肤显得水润饱满;可吸收相当于自身重量1000倍的水分